What can Barnwood Agencies do for you?
Barnwood Agencies are a UK based Flooring sales agency with over 30 year's experience in the B2B and B2C markets – exclusively in the flooring industry.
Barnwood Agencies can assist you in several ways:
1, We can assist in establishing a route to UK marketplace for your brand/product
2, We can assist in developing your brand awareness
Barnwood work with a team of like-minded specialist flooring agents and contract a number of these to assist the growth and promotion of brands nationally, for many of the products that we as a team work on together.
If this of interest to you, we would be pleased to fully discuss your requirements and establish how we can best assist in creating a market share for your particular brand or product, whether through distribution or direct sales.
Route to market
Barnwood Agencies Ltd has established routes to the UK market via:
• National and independent retailers & contractors
• Fit-out companies
• Retail distribution
• Contract distribution
• New build supply chains
• Project specialists
• Specification specialists
Are you an architect/fit-out company/interior designer/contractor/retailer?
As facilitators, we can source any type of flooring products:
• Domestic and Commercial Carpets
• Carpet tiles (branded and bespoke)
• Safety flooring
• Sports Flooring (Parquet and Vinyl)
• Interlocking vinyl tiles
• Engineered and solid wood flooring (both standard and bespoke colours)
And much more – just ask for details if it's not listed above.
Barnwood Agencies have a unique perspective of the flooring trade having worked in all sectors of the market. including retail, contract, wholesale and specification network.
We also have a clear understanding of the supply chain, whether that be sales performance indicators, creative marketing material, increasing brand awareness via various channels including social media, or establishing logistical platforms and cost analysis.
Having started in the flooring trade managing eight flooring departments for a successful retail chain, Barnwood agencies director Andy (pictured) moved on to create Cheltenham Interiors Ltd – multi retail flooring showrooms specialising in flooring and interior design for show homes and supplying retail and contracting clients.
At its peak the business had four stores/showrooms with its own distribution hub and a multi-million-pound turnover, before being sold to a well-known flooring supply chain back in 2009.
During this same period with Cheltenham Interiors, Andy also started a separate distribution business – producing LVT under a brand created called "Elements", when LVT was in its infancy.
At that time, the company had sole UK distributor for Amtico Spacia, and one of just a handful of distributors for Forbo Allura.
Andy's experience  from these entrepreneurial endeavours has taught him that by personally funding his own businesses, he retains a clear focused approach in terms of being selective about what we sell and who we  sell to, in order to achieve success, as opposed to a "scatter-gun" approach which involves attempting to flood the market and hope for the best.
By achieving success in this way, we have been able to focus much more clearly on all cost implications and maximise business potential.
Currently in addition to the Barnwood Agencies business Andy also has a directorship in Oppulant Ltd and has held this position since November 2011.
Oppulant Ltd are the main sales agency for the UK and Ireland Representing: EarthWerks® LVT / Graboplast Zrt / Perfilstar SA / Art-wood Ltd.
Oppulant Ltd principal, Earthwerks® LVT is a proud manufacturer member of the Contract Flooring Association, CFA* focusing exclusively on B2B for these successful brands.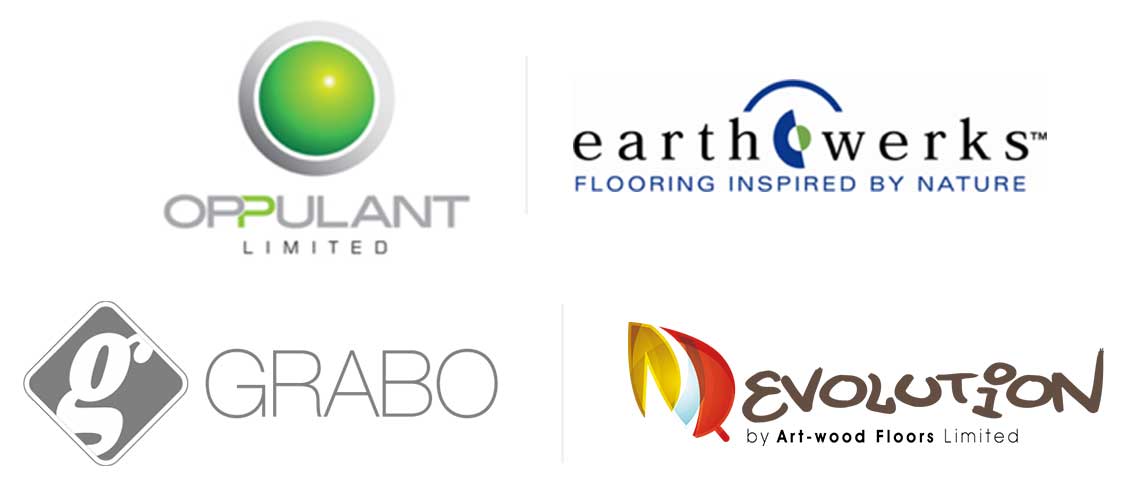 Contact Us
So now you know more about us and what we can offer you, please get in touch so we can discuss your requirements!
I look forward to speaking with you.
Mobile: +44 (0) 7402 746944
---
Office: +44 (0) 1793 317940
---
Email: [email protected]
---
---
Skype: Andrew Nobes
---